Documentation >
Administration >
Admin panel >
Corporate
Corporate¶
You can manage companies profiles in the Admin Panel.
There, in the Corporate section, you can find basic information about existing companies, for example, details, versions, locations, translations, a list of members, billing addresses and technical details regarding the organization, such as visibility, IDs, or relations.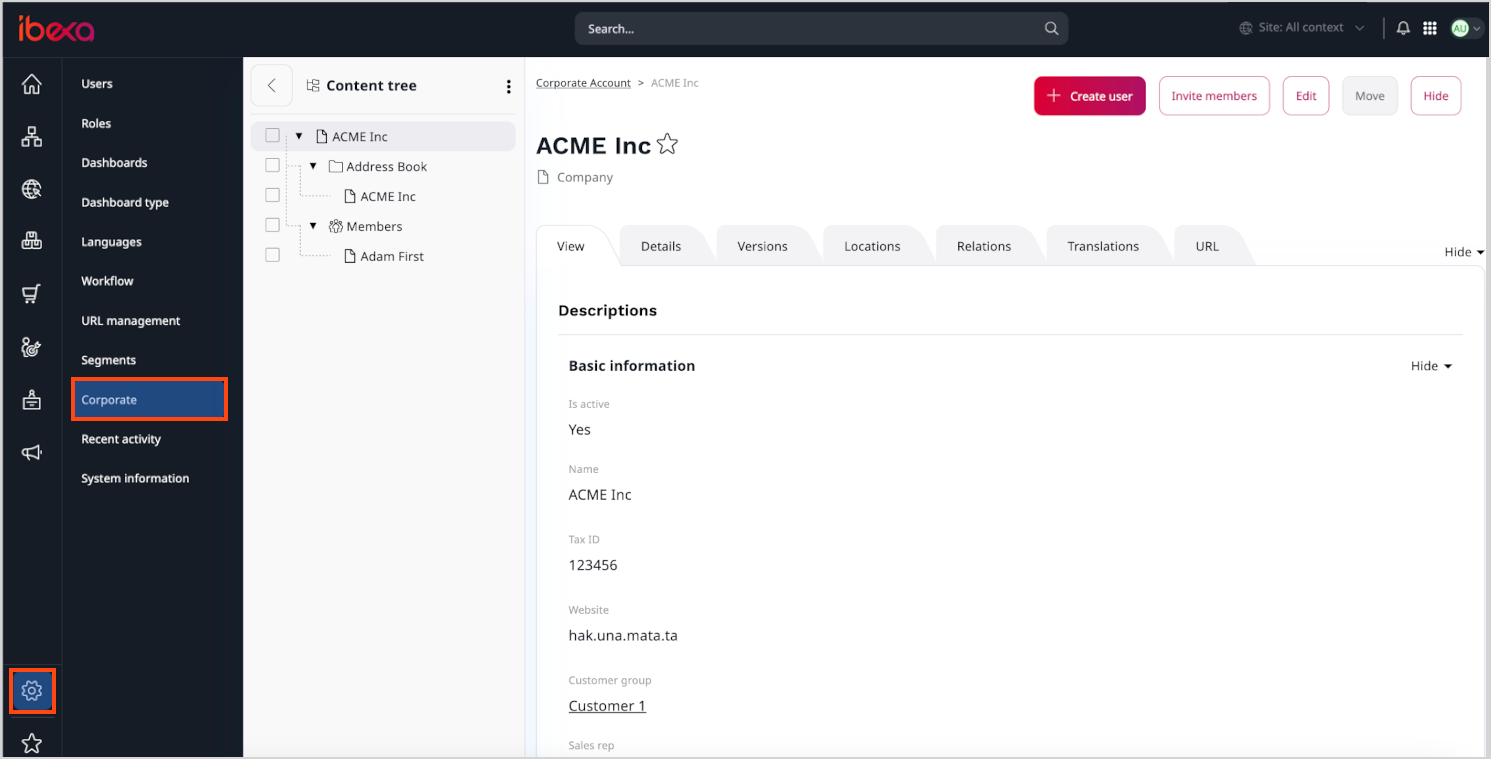 See Customer management for further information.