Documentation >
Getting started >
Get started
Get started¶
Ibexa DXP consists of the technical platform for creating and managing online experiences, designed for developers and end-users alike. It includes a Web framework, APIs and a Content Repository. It features a customizable user interface where you can work with the content, products, media, as well as manage other functionalities and administer the platform.
Depending on the product edition, Ibexa DXP can provide advanced capabilities in such areas as:
Access the Back Office¶
To access the Back Office (or the user/editor interface), add /admin to the address provided by the administrator. For example, if your website's URL is www.my-site.com, you enter the editing interface through www.my-site.com/admin.
If you are the administrator, the default administrator account information is:
username: admin
password:publish
Otherwise, to login, you must get your user credentials from the administrator and enter them on the login screen.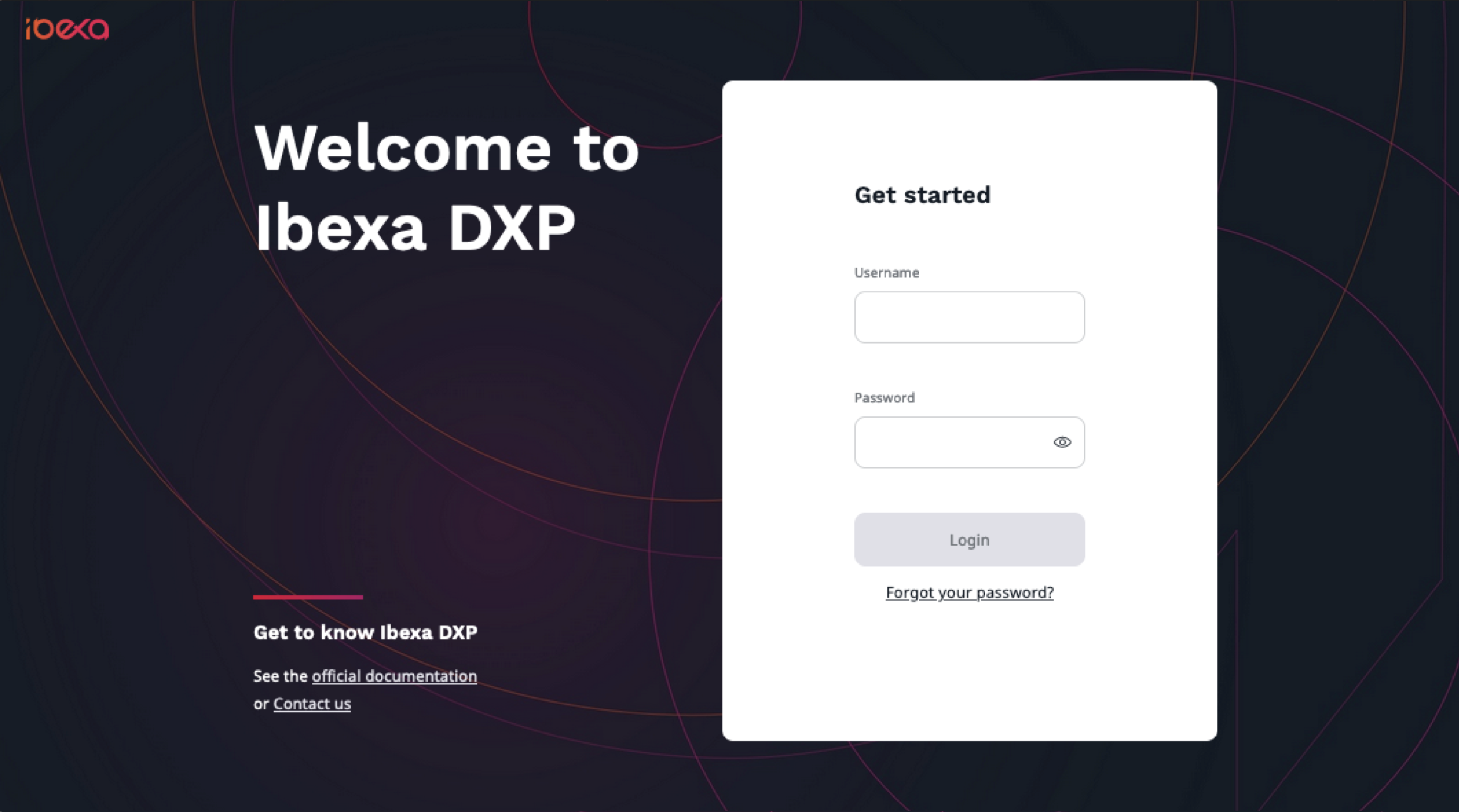 Change the password and other user settngs¶
You can access your user settings on the right side of the top bar: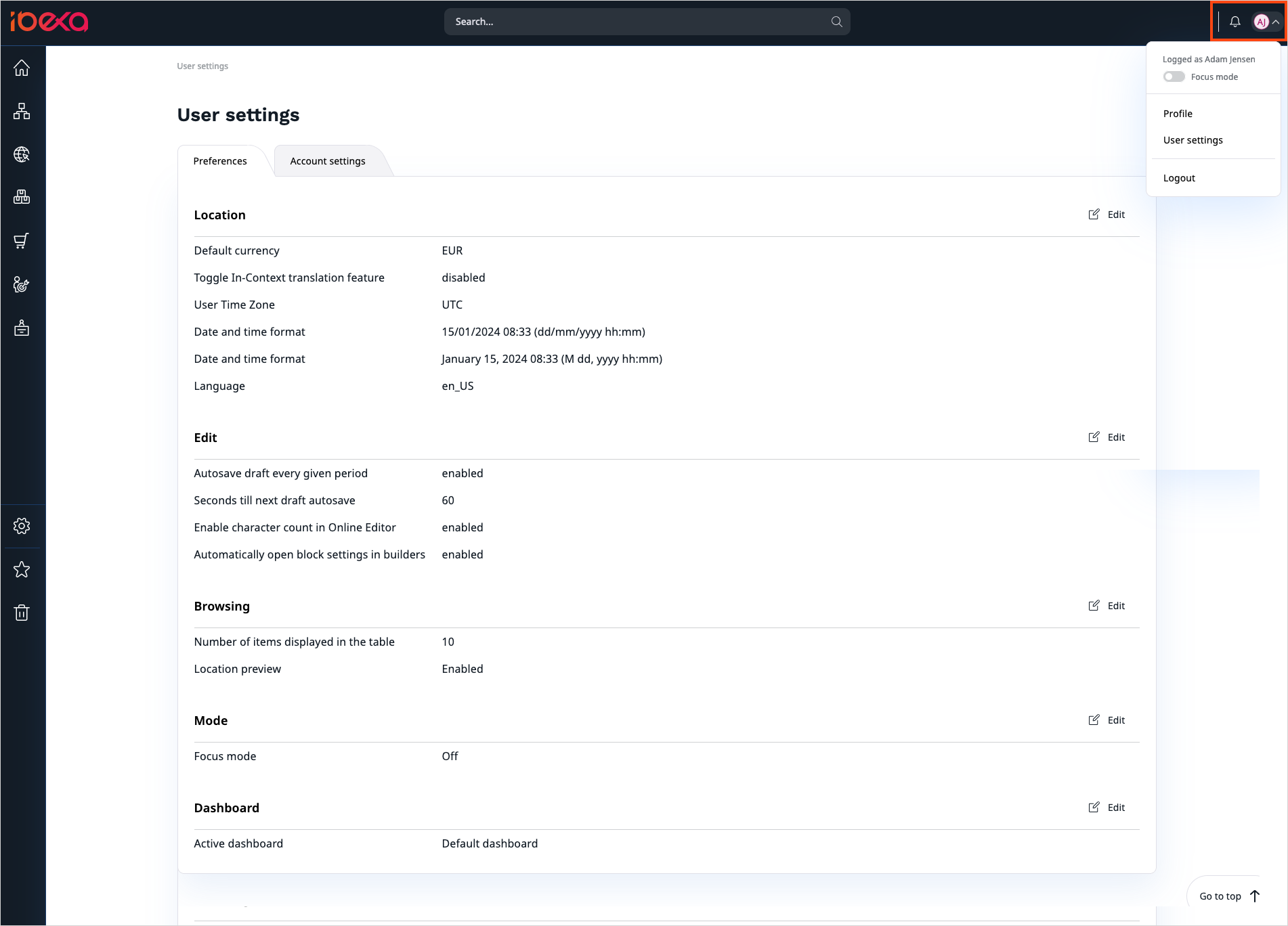 Here you can change your user password and define your user preferences, such as preferred timezone, date and time format, or Back Office language.