Documentation >
Commerce >
Shipping management
Shipping management¶
Shipping processes are present in almost every e-commerce business. Ibexa DXP comes with a number of storefront and backend features to help users manage shipping.
No two businesses are identical, and Ibexa ensures the flexibility that you need to configure shipping methods in a way that is optimal for your business and store customers.
If the permissions assigned to your user Role allow, the Shipping management module enables you to define and manage shipping methods of different types on the Shipping methods screen.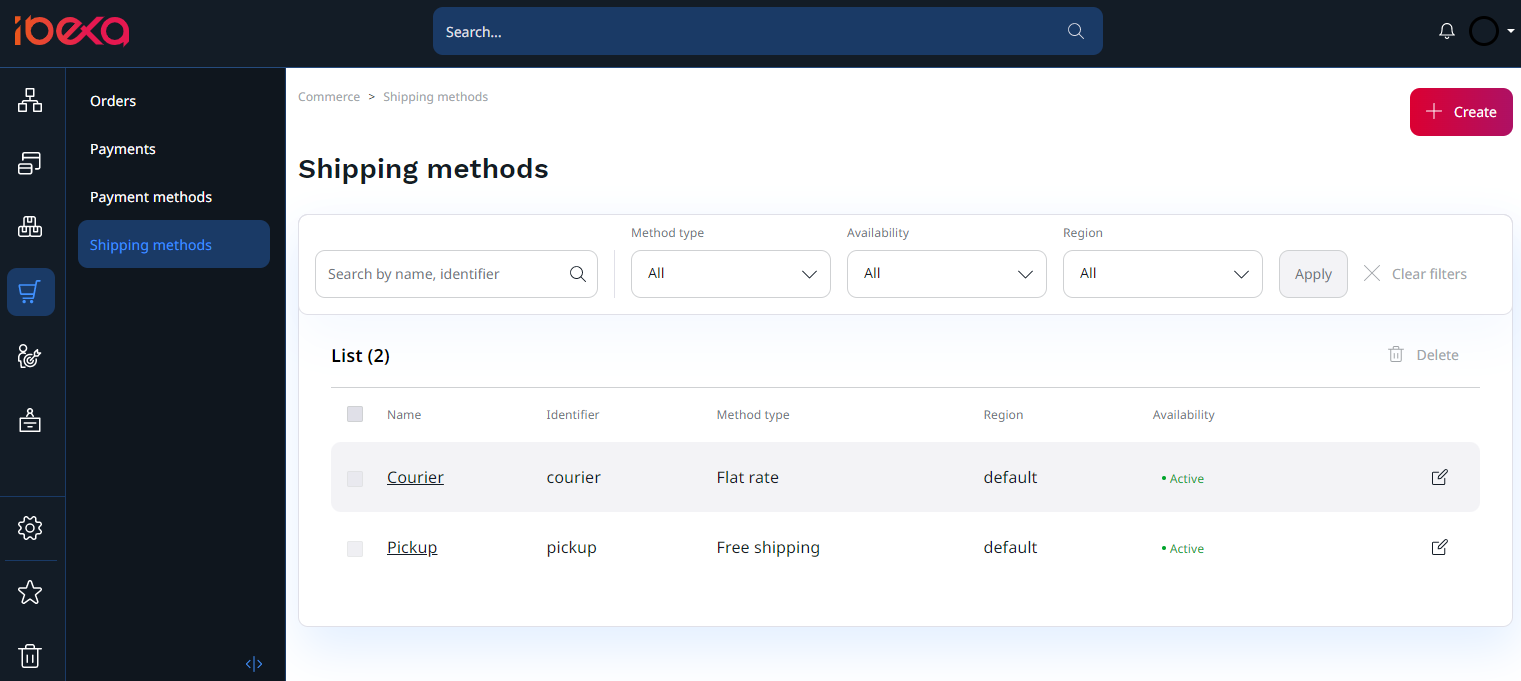 The Shipping management module interacts with other packages of the system, so that shipment processing is cancelled automatically when the customer cancels their order.